The Turkey River Water Trail is 98-mile stretch of the Little Turkey and Turkey Rivers in Northeast Iowa connected through signs, maps, and river access points that provides an enjoyable, scenic and educational experience for recreational users. The 98-mile water trail begins on the Little Turkey River at Gouldsburg Park and flows southeast through Fayette and Clayton Counties toward the Mississippi River. The Water Trail features beautiful scenery, diverse wildlife species, a whitewater feature, and numerous historic landmarks.
The Turkey River Water Trail Map & Guide is available for download in PDF format, for order online, or for pick up at several Northeast Iowa locations. You can also check out this Interactive Paddling Map that includes potential hazard locations.
Thank you to the Upper Mississippi Gaming Corporation, Fayette County Conservation, Clayton County Conservation, Fayette County Economic Development & Tourism, and the Clayton County Development Group for assisting with the funding for our updated guide and interactive 360° videos/map below!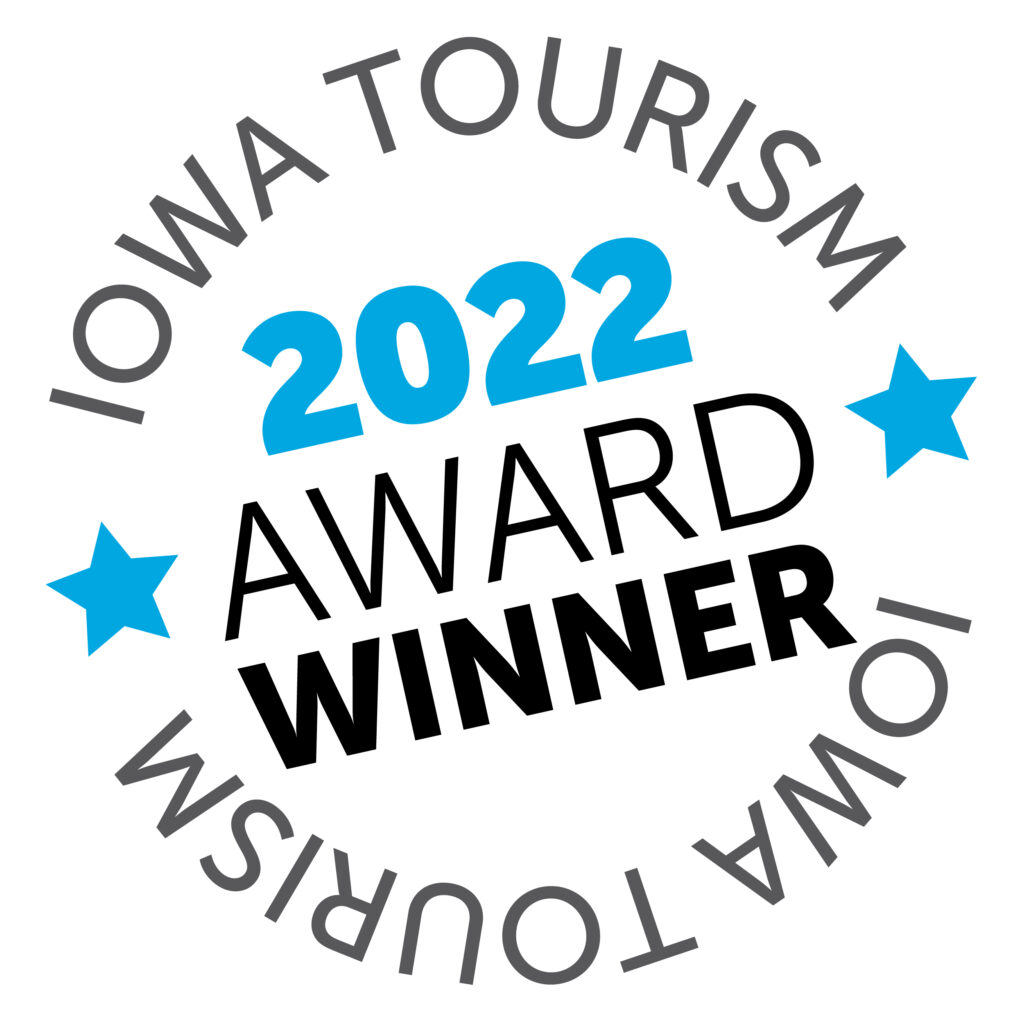 What is a "Water Trail"?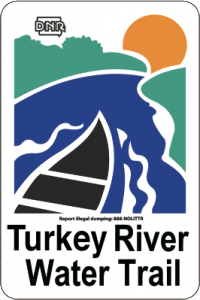 Iowa's Water trails enhance recreational experiences for all water recreation enthusiasts, including but certainly not limited to canoeists and kayakers. A water trail is defined as an on-water point-to-point travel system with multiple access points, and a recommended route connecting the points. On a river or stream, this may allow for downstream travel. On a lake, a water trail might hug a shoreline and include open water crossings at strategic points. Find maps for other water trails on the Iowa DNR's River Programs website.
Links